Illinois Numismatic Association (ILNA)
---
Promoting Numismatics in Illinois Since 1959
2022 Show Cancelled
ILNA 2022 Annual Show and Convention Potponed.
ILNA will not have a convention this Fall. We are working on dates and looking for a chair for our 2023 convention.
Instead, ILNA members will provide educational opportunities to our member clubs by providing exhibits and educational tables at your local coin shows. ILNA members can also provide speakers and education at your local coin club meetings. If you would like ILNA to attend your local coin show or club meeting to provide education and exhibits, please contact me. I hope to see you soon.
John Kent, ILNA Governor Jkenttt@gmail.com
2021 ILNA Convention News
Exhibit Chair Report
ILNA Convention
Sept 9-11, 2011 DuPage County Fairgrounds
Thank you to all the exhibitors at our convention, your participation is appreciated! Thank you to the volunteers that helped with the exhibits and club tables! Thank you to ILNA Governor Jeffrey Paunika from Insight3 Professional Numismatic Services for sponsoring the educational exhibits and awards!
Exhibits are part of the educational activities that ILNA promotes for its annual convention. In addition to the exhibits, there were 2 educational tables staffed by 3 volunteers, demonstrating the use of Coinoscope to identify world coins, and grading/determining value of buffalo nickels using The Red Book. We also had a giveaway table, with lots of magazines, catalogues, books, and wooden nickels. Finally, we had an ANA and ILNA table to promote membership and numismatic programs for all ages! During the 3 day convention, we had several attendees join ILNA and get their ILNA polo shirt and lapel pin, and others joined the ANA and CSNS. Chicago Coin Club also had several tables with giveaway items, and activities for all ages. A big thank you to ANA board member Cliff Mishler, all the volunteers from the Chicago Coin Club. Now's the time to start planning for next year! If your local coin club would like to have a table at next years convention, let us know! If you would like to volunteer, let us know! If there's a program or presentation that you would like to see at next years convention, let us know!
OK, back to the exhibits! A special thank you to Carl Wolf, and the Primitive Money Society for their fantastic exhibits, filling 19 cases with extraordinary numismatic items. To Julie Bell, for her exhibit on $5 Currency, totaling 4 cases, and to Kenton T Lindert, for his 2 cases on tokens. Of course I would be remiss if I didn't mention Jack Smith, our youth Ambassador for his exhibit on Russian Commemoratives & Proofs, and Art Schattke for his exhibit on Tragedy Tokens/Medals, or Jim Ray for his exhibit on how he started collecting coins. Tom Canoles put together a fine exhibit of US Coins, and last but not least, my personal exhibits about Belgium/Luxemburg, Bulgaria, Canada, Mexico, US Propaganda in WW2, and Japanese Invasion Currency of WW2. A couple of show patrons also noticed a display case with various covers from the ANA's Numismatist magazine, and another display case that used covers from Harlan J Berk ancient coin catalogs. All together there were 4 first time exhibitors, and that says a lot about the energy and enthusiasm that ILNA has inspired among our members. There were several other local exhibitors that were not able to make it to the convention but have promised participation next year. If you would like to discuss exhibiting at next years convention, please send me an email at jkenttt@gmail.com
John Kent
ILNA Governor
Pictures from the event can be seen Here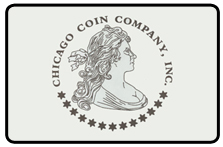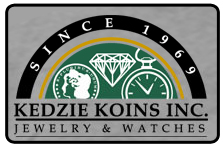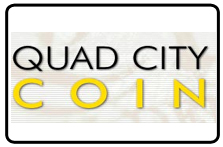 To become a sponsor of the ILNA web site or Annual Show, contact
Jim Paicz