Illinois Numismatic Association (ILNA)
---
Promoting Numismatics in Illinois Since 1959
McHenry County Coin Club Summer Coin Show
John Kent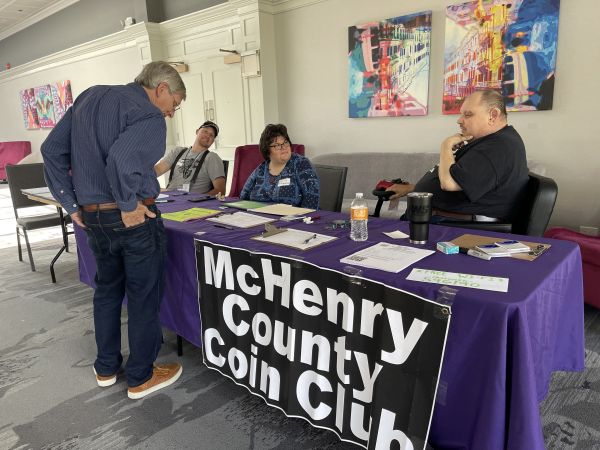 McHenry County Coin Club Registration Table
The McHenry County Coin Club coin show was a great success, with 61 tables at the Crystal Lake, IL Holiday Inn on July 31, 2022. Lots of club members volunteered as early as 6am to help get things ready for the dealers. When the doors opened to the public at 9am, there was a steady stream of patrons into the show and hardly anyone left once they were inside. ILNA governor John Kent had an education table set up on the bourse floor and was joined by ILNA volunteers Tom Canoles and Art Schattke. Lots of families came by and learned about ILNA programs as well as ANA programs. Everyone was encouraged to attend the next meeting of the McHenry County Coin Club that meets the 3rd Wednesday of the month.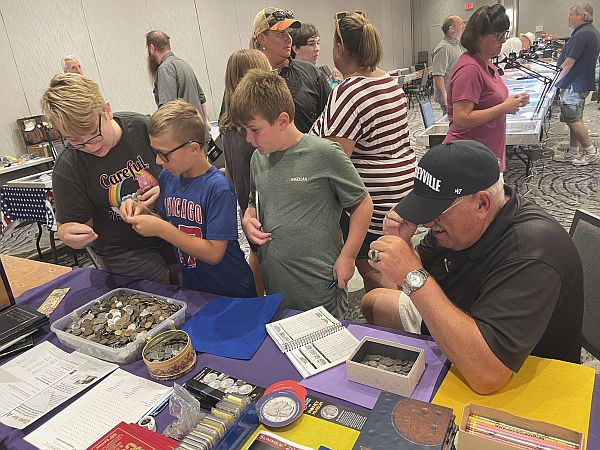 YN's at ILNA table looking at coins
On either side of the ILNA table were a couple of first-time dealers, who needed my help with pricing their numismatic items. I'm pretty sure both of those guys will be joining ILNA and have already mentioned volunteering at upcoming coin shows where ILNA has an education table. Both Tom and Art found some great coins at the show, going over budget with what they thought they would spend. There was a lot of unexpected items from out of state dealers and the prices were very negotiable. I'm pretty sure the ATM machine at the Holiday Inn had a lot of extra use that day! ILNA also received a good amount of donated numismatic items at the show, which will find their way into ILNA member club auctions and next years ILNA convention.
After the show, we packed up our ILNA banners and educational materials, and headed for home, but of course we were also looking forward to show and tell at our August club meetings in Gurnee, Hillside, Chicago, Elgin, and Crystal Lake.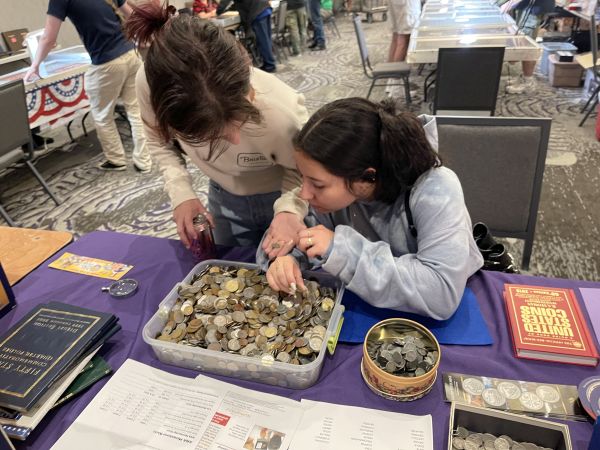 YN's at ILNA table looking at coins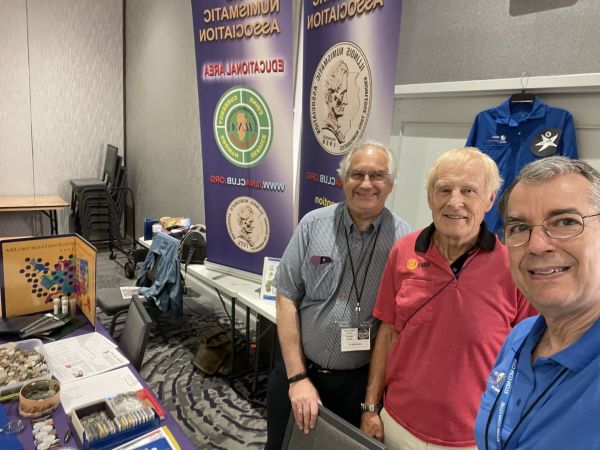 ILNA Table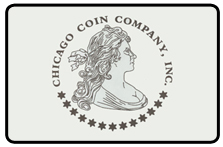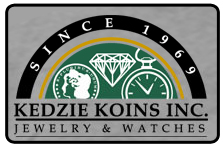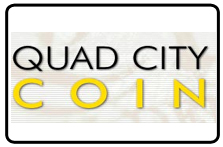 To become a sponsor of the ILNA web site or Annual Show, contact
Jim Paicz